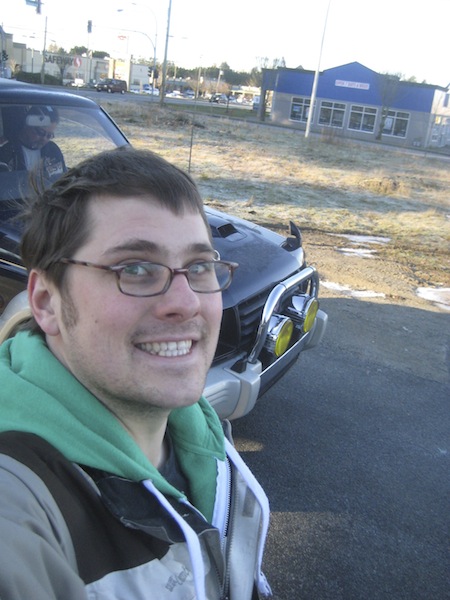 Version 2, and 1 year later. Sorry about the wait... but it's not a super interesting story.
I imported my Pajero 2-door, 2.8L Turbo Diesel (XRII spec) from Mark at Brave Auto. Who is a champ. Crazy clean truck.
The only problem... it had bald summer tires, and it was February in Canada. It would literally be insane to try to cross the Rocky Mountains with bald summer tires. So, I recruited 'dah_hunter', aka Ben, to pick up some winter tires on rims and put them on my truck before I get there. That transaction was smooth as silk. Ben is literally the man. Though, his website is always in various states of disarray, he's definitely the man to talk to if you can't make it to the dock.
So, off I went on my journey... taking a selfie before I go.
But one problem. The truck was... sluggish. No matter. Got to the highway.
Ok. We can only do 80km/h. What the heck.
We make it to Merrit, BC, to find a mechanic, or any generic help. We get some pointers, but nothing too useful, and no mechanics would give us the time of day. This is a problem, since we were planning on getting to Calgary in 1 day.
We hit the road again, and sleep the night in Golden.
We had a lot of time to troubleshoot the problem. There was a power cut if we hit about 80km/h. The cut was pretty significant... so it wasn't the turbo, it would lose power more smoothly. So after 10 hours of 80km/h on the highway, we came to a solution. It must be fuel related. Let's replace the fuel filter.
So, we got to my friend's place in Calgary 1/2 a day late, and sourced a filter (amazingly). When we took off the old filter, some BLACK SLUDGE came out. Diesel fuel is a little darker than gasoline... but this is crazy.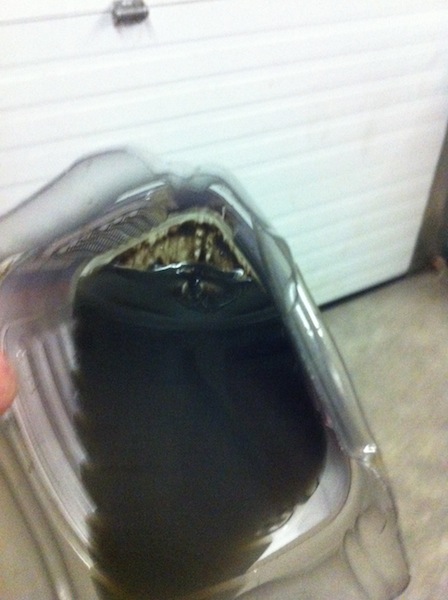 In went the new filter, and it's been amazing ever since.
Work I've done to it since:
new glow plugs
new temperature sensor (was cheap, basically free since I threw it in the same shipment)
8 inch round headlights
some wire and a relay for DRLs
And that's it. Total cost... $500ish. Not bad!
Overall... I love the little truck.